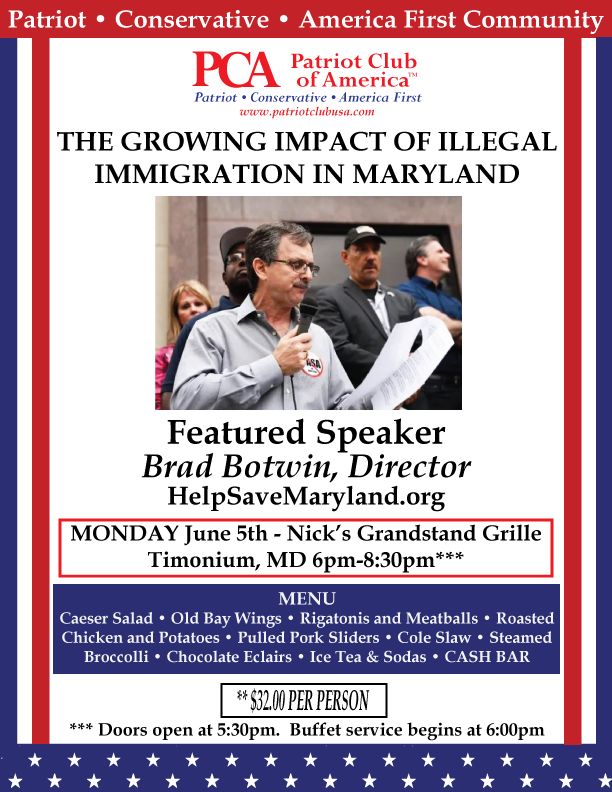 ATTENTION:

DUE TO A CONFLICTING EVENT AT THE VENUE ON TUESDAY JUNE 6TH, WE HAVE MOVED THE IMPACT OF ILLEGAL IMMIGRATION EVENT TO MONDAY JUNE 5TH.  

PLEASE NOTE THE CHANGE.
We have invited all our local, state and federal representative to join us to weigh-in on the issue of illegal immigration in Maryland.  We are honored to have Brad Botwin, the Director of

HelpSaveMaryland.org

update us on the growing impact of illegal immigration in our communities.  It is directly affecting our schools, crime, and health care.  
As a brief overview:
~ The number of immigrants turned away or apprehended at borders reached 2.8 million in FY 2022, the highest number since at least 1980.

~ Immigration officials removed 89,000 people from the US in 2021. This is the fewest removals since 1996.

~ The federal government estimated 11.4 million unauthorized immigrants were in the country in 2018.  (The Department of Homeland Security has not published new data on unauthorized immigrants since providing these estimates in January 2021.)

Please join us Tuesday June 6th to learn more about the growing impact of immigration in our community.
To register online

CLICK HERE

 
IF YOU WOULD PREFER TO PAY AT THE DOOR
,

CLICK HERE

 to register for the guest list.  
Email 

patriotclubusa@gmail.com

 if you have any question or need assistance with registration.
Patriot Club of America
135 Hollow Brook Road, LUTHERVILLE TIMONIUM
MD 21093 United States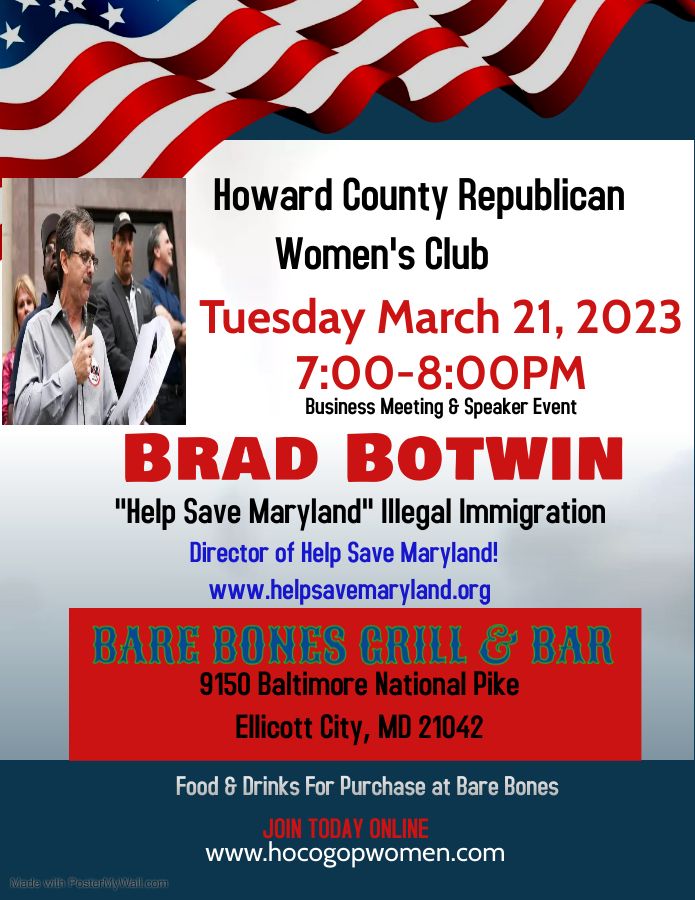 Special Guest Speaker
Brad Botwin
Director of Help Save Maryland

****
Tuesday March 21, 2023
7:00 - 8:00 pm
Bare Bones Grill & Bar
Ellicott City, MD

Howard County Republican Woman's Club
www.hocogopwomen.com
Potomac Women Republican Club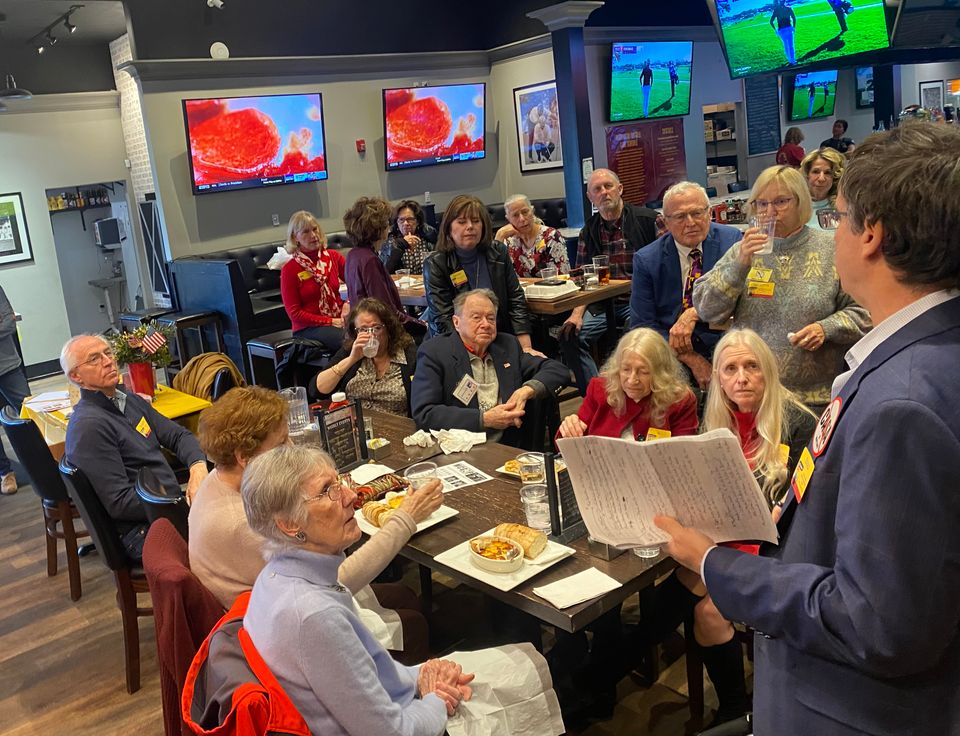 HSM Director Brad Botwin briefs a large audience of Potomac Women Republican Club members on the latest economic, financial, and social atrocities caused by Montgomery County, Maryland's illegal alien sanctuary policies and total disregard for the rule of law (January PWRC Meeting).